White Night Melbourne is Returning this February
By Expat
February 5, 2014
White Night Melbourne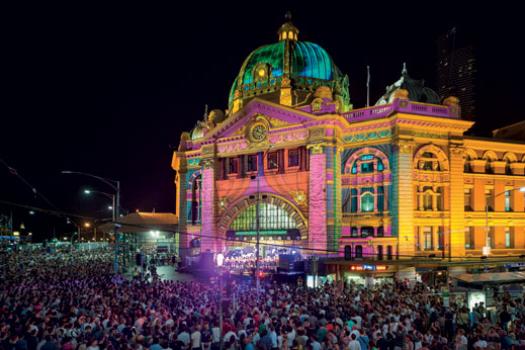 White Night Melbourne is back for its second year after enchanting locals and visitors of Melbourne in 2013. White Night turns Melbourne into an interactive wonderland open from dusk until dawn with activities and installations for everyone. The event created and presented by the State Government of Victoria, will run from 7pm to 7am on Saturday 22nd February this year.
The cities laneways, streets and landmarks are all used in various ways to exhibit the culture Melbourne has to offer. Inspired by Paris' Nuit Blanche, there will be exhibitions, street performances, fashion, lighting installations, film screenings, multimedia projections, concerts, dance and interactive events.
White Night is the perfect way to discover or rediscover Melbourne through the mixture of free and ticketed entertainment and a great opportunity for expats who have come to work in Australia. If you are living in cities other than Melbourne you might want to have a weekend away to enjoy this marvelous event.
Attractions to look out for are:
Crepuscular Beam, a tower of searchlights in Alexandra Gardens projecting into the night sky by lighting designer Paul Collison.
Midden, a sound and light installation involving a 150-cubic-metre mound of rocks by local firm Eness.
Rachmaninoff Live, a Mason and Hamlin grand piano at Hamer Hall playing piano rolls cut by Sergei Rachmaninoff.
For the full program and information visit:
http://whitenightmelbourne.com.au/
https://twitter.com/whitenightmelb
https://www.facebook.com/WhiteNightMelbourne